What recent celebrity endorsements in Nigeria mean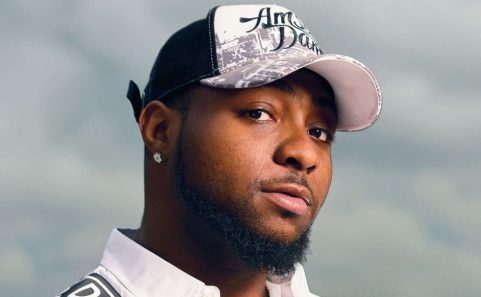 Nigerian music star popularly known as Davido
An essential element of the brand communication strategies of companies is market positioning. This involves burnishing the image or identity of companies, brands or products and creating a distinct impression of them to attract consumers and outcompete other companies or brands. To sustain a market position, countless companies have used celebrity branding or celebrity endorsements as a form of marketing strategy.
The importance and utility of celebrity endorsements cannot be disputed. The fame and social status of celebrities is well-established, although not all celebrities are equal in status. While it is difficult to quantify the direct results of celebrity endorsements in relation to the competitiveness, market demand and the ultimate profitability of a brand, such endorsements are effective in creating brand awareness, public relations (PR) and enhancing the credibility of businesses.
Using celebrity branding as a driver of market positioning and brand communications helps to build trust, brand equity, loyalty and patronage. Product positioning, enhanced by celebrity branding, also helps to improve product differentiation among competitors.
As brand owners continuously seek to engage with their target audience, they deploy various market positioning and differentiation strategies, including psychographic segmentation. Segmentation, targeting and positioning (STP) are the tripod upon which marketing success can be determined. STP is a strategic approach in modern marketing communication that focuses on the audience rather than the product. Engaging with the target audience through an effective STP strategy can help brands to gain useful information to improve product quality or the fluctuating demands in the markets.
According to PwC's Global Entertainment & Media Outlook 2018-2022, it has become a business imperative for companies to take convergence more seriously. Brand communication requires consistency across the multiple mediums and channels that are being utilised. The other two imperatives, amid the rapid evolution of the media and entertainment industry, are the needs to connect with consumers and build trust.
In the context of these imperatives, celebrity branding becomes a crucial tool for brand communication. The essence is to connect with the target market through the influence, personality and popularity of the celebrity to gain trust. In celebrity endorsements, the celebrity takes on the responsibility of the brand image maker, brand spokesman, and acts in the best interest of the brand to build market acceptance and positioning. Most often than not, the brand essence and the lifestyle of the celebrity must be in congruity so as to reflect on the communicative values desired by the brand.
PwC said there is absolute need to earn and sustain the trust of consumers and ecosystem partners. This has become significantly important in an era in which there is a huge trust deficit in many industries among the general public. Therefore, companies that can gain and maintain trust will be able to differentiate themselves.
According to Marsh, a global leader in insurance broking and risk management, "reputation is commonly referred to as a company's most valuable asset." The company defines corporate reputation as "the perception of a company in the minds of its stakeholders; those vital to the success of the business – employees, customers, partners, lenders, regulators, communities, and so on." Companies leverage celebrity branding as part of their reputational risk and crisis management strategy. This helps to enhance their operations, investor confidence, customer loyalty, employee morale, and community standing.
For a long time, the most common brand endorsements in the Nigerian local market was of star football players. But over the last decade, as the Nigerian music and entertainment market became a major export sector, endorsements of film actors, musicians and comedians eclipsed football players. Nigerian entertainers have signed endorsement deals with companies across various economic sectors, including technology, telecommunication, automobile, financial services, consumer goods, among others.
I like to highlight the importance of three major endorsement deals that have been signed by Nigerian entertainers in the last 16 months. In March 2018, Infinix Mobile – a Hong Kong-based smartphone manufacturer – inked an endorsement deal with David Adedeji Adeleke, popularly known as Davido.
What a way to compete with other smartphone brands in the Nigerian market by signing a brand endorsement deal with one of the biggest music stars in the country. Infinix Mobile's strategy involved reaching the youth demographic, which constitutes a significant fan base of the artiste. By the endorsement, Infinix established that it was focusing on increasing its market penetration and building loyalty among young people, and positioning itself as a smartphone brand for that demographic.
Davido – who has 5.2 million followers on Twitter and 12.4 million followers on Instagram – has signed other celebrity branding deals with Pepsi, Axa Mansard and First Bank of Nigeria.
In July 2019, another Nigerian singer, Ayodeji Ibrahim Balogun, popularly known by his stage name of Wizkid, completed the signing of a deal with United Bank for Africa (UBA). The bank intends to leverage the huge millennia fan base of the 29-year-old award-winning musician to drive the adoption of its banking products by the young demographic.
Wizkid became the first Nigerian musician to have over one million followers on Twitter in February 2014. He currently has 4.7 million followers on the social networking platform and 8.2 million followers on Instagram. It would be fitting to see music concerts and shows headlined by Wizkid and sponsored by UBA to position the bank as a financial services institution that supports the lifestyles of its customers.
Innocent 'Tuface' Idibia was unveiled last month as Good Cause Ambassador for the Nigerian Stock Exchange (NSE). Chief Executive Officer of NSE, Oscar Onyema, said Tuface was selected to help raise awareness about the Corporate Social Responsibility and Sustainability initiatives of the Nigerian bourse. He said NSE's said its sustainability initiatives are geared towards achieving the United Nations Sustainable Development Goals (SDG) in Nigeria.
Tuface was chosen by NSE for his values, which include promoting peace, fighting against fake drugs and various societal ills. As NSE's Good Cause Ambassador, Tuface will mobilise support for the Corporate Sustainability Strategy of the bourse, which promotes a market-based approach to environmental, social and governance imperatives amongst all stakeholders.
In conclusion, it is commonly said that music is life. Music is believed to soothe and enliven the soul. Music helps in shaping societal values. The growing number of musical celebrity branding deals in the Nigerian corporate sector is proof that the influence musicians wield can also impact brand essence.